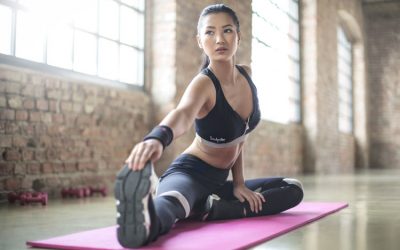 More and more people are discovering the longevity and vitality that leading a healthy lifestyle can bring. They are eating more nutritious foods, getting good sleep at night and working out regularly. All of these factors culminate to support good overall health, but...
FDA Compliance
The information on RootBabes.com has not been evaluated by the Food & Drug Administration or any other medical body. Although we always substantiate claims with research, it is not our intention to be used as a standalone alternative to treat, cure or prevent any illness or disease. Information is shared for educational purposes only, and these recommendations are only intended to supplement any advice given to you by a medical professional. Please consult your doctor before acting on any content on this website, especially if you are pregnant, nursing, taking medication, or have a medical condition.
Affiliate disclosure
RootBabes.com is a participant in the Amazon Services LLC Associates Program, an affiliate advertising program that provides a means for sites to earn advertising fees by advertising and linking to Amazon.com. Pages RootBabes.com may include affiliate links to Amazon and its affiliate sites, which means the owners of this site may earn a commission on the purchases you make at no additional cost to you.