6 Best Essential Oils for Energy and Focus
Sometimes when we're feeling tired, burnt-out, or just an overall lack of motivation, finding the mental capacity for focus can feel like an impossible task. This lack of energy and concentration can have endemic consequences that cause us to make poor decisions in our personal or professional lives. Have you ever suffered the consequences of severe procrastination due to a total lack of focus? Or the feeling that comes with completing a task or assignment that simply wasn't your best work? These situations are familiar to most people, as is dealing with those days during which you can't find the attention you need to complete those important tasks at hand. And while it would be misleading to claim that a simple supplement or daily practice is going to solve all of your problems, there are all-natural ways to approach the task of energizing and focusing the mind that can be particularly useful when combined with other practices and habits.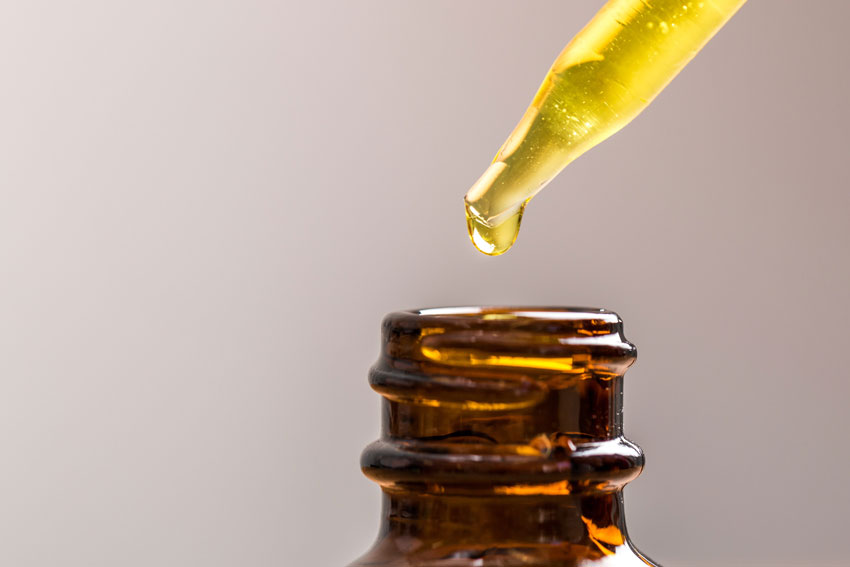 Why Use Essential Oils for Focus?
What most people don't know about aromatherapy is that there is a sufficient amount of research out there that supports the ability certain types of essential oils can have on measurable health benefits. Although many of these essential oils do smell fantastic, their benefits range from reducing symptoms of stress and focusing the mind, to reducing pain and boosting mood. Some research has even revealed essential oil to be effective in improving cognitive functioning of patients with Alzheimer's disease. These oils are easy to find, easy to use, and considered to be very safe when administered appropriately.
However, it is important to keep in mind that essential oils are by no means a wonder-drug or remedy that will solve all problems. If your lifestyle choices are causing deficiencies in sleep, poor nutrition, or other factors that could prevent you from focusing to the best of your ability, you will likely yield lower benefits from essential oil use without addressing those auxiliary factors at the same time. However, with the right holistic approach, many people yield significant and impressive benefits from these natural remedies. Here are the best essential oils for energy and focus to help you concentrate, get work done, and feel good about it too.
1. Lavender Essential Oil
This fragrance is a staple not only in aromatherapy but has been used for thousands of years in cosmetics, skin care products, and lotions for its pleasant and delicate aroma. What's fascinating about this herb is that it can be used both as a calming agent and a method of achieving optimal focus and aiding with decision-making. Lavender's use dates back as far as ancient Egypt, during which time lavender was used in the mummification process. Lavender also dates back to other historic times such as ancient Greece and Rome as well – these communities believed in the power lavender has to purify the mind and the body.,
And the scientific evidence shows that these ancient cultures weren't far from the truth. Research reveals that lavender can be used as an effective treatment for several neurological disorders, as a mood stabilizer, and an anxiety-reducing remedy. Due in part to the mood stabilization lavender offers, the mind is able to concentrate better and more effectively. Many people report that lavender aromatherapy also helped to boost longevity and stamina, helping to produce clearer thought patterns for longer amounts of time
How to use Lavender Essential Oil:
Rub two or three drops of lavender into your wrists or ankles and inhale gently
Empty several drops into your favorite reed or water vapor oil diffusor to fill a room with lavender aroma
2. Peppermint Essential Oil
One of the most popular and widely-recognized herbs out there is peppermint. It's everywhere, from toothpaste and breath mints, to herbal teas and car fresheners. Peppermint's distinct, crisp, and sharp scent makes it an excellent room detoxifier as well, easily overpowering other unpleasant scents. The plant itself is native to parts of Europe and Asia, and offers several science-backed benefits in both its tea and essential oil form.
For one, peppermint as an essential oil has been studied to improve exercise performance. One study on male students found that peppermint significantly improved bronchial muscle relaxation and increased brain oxygen concentration and ventilation, which in turn improved exercise endurance. In addition to improved physical performance, peppermint essential oil has also been studied to improve cognitive performance and attention as well. One study found that peppermint enhanced memory, increased alertness, and decreased processing speed, revealing its potential for improvements in cognitive acuity.
How to use Peppermint Essential Oil:
Waft the aroma from the open essential oil bottle toward the nostrils, inhaling gently
Rub 2-3 drops into the wrists or ankles, enjoying the fresh scent as it wafts through the air
Diffuse using your favorite essential oil diffusor to fill a room with the aroma while you work
3. Eucalyptus Essential Oil
If you love steam baths, you probably already have grown to love the distinct smell of eucalyptus. The leaves from the eucalyptus tree have been used for their significant antioxidant and anti-inflammatory properties across multiple cultures and healing systems, and has the power to profoundly influence the body's energy levels. The tree itself is originally native to Australia, but is now grown all over the world and distinctly recognizable for its fresh, sweet smell. Research has shown that Eucalyptus supplementation stimulates the body's natural immune response, showing evidence that it can be used to increase energy levels.
How to use Eucalyptus Essential Oil:
Release a few drops from your essential oil bottle into the floor of your shower, allowing it to mix with the hot water and fill your bathroom with the aroma
Put a few drops into your favorite diffusor, allowing the aroma to waft throughout your room
4. Rosemary Essential Oil
While most people are probably familiar with rosemary as a popular food seasoning, it is also widely enjoyed as an essential oil and aromatic as well. The plant itself is an evergreen shrub that produces needle-like leaves, and similar to eucalyptus, this plant has been heavily researched and tested for its potential health benefits. For example, some research has shown rosemary to be an effective treatment to help reduce pain levels, while other studies have even shown that the herb can be used to prevent hair loss.
With regard to focus and memory, rosemary's use on improving cognitive performance dates as far back as ancient Greece and Rome where the use of this herb was though to improve memory. And the chemical mechanisms that occur in the brain when using rosemary support these sentiments; research has shown that inhaling rosemary oil prevents acetylcholine (brain chemical used for thinking and concentration) from breaking down. With more of this brain chemical left in circulation, cognition and intellect improves, showing significant potential for rosemary essential oil to be used to increase focus and energy.
How to use Rosemary Essential Oil:
Dilute a few drops of rosemary oil into your bath at night
Waft and inhale gently from the opening of your essential oil bottle
Place a few drops into your favorite diffusor, allowing the scent to waft throughout your workspace, bedroom, or living area
5. Bergamot Essential Oil
This sweet-smelling essential oil is extracted from an orange-like fruit that grows on bergamot orange trees which are grown all over Southeast Asia, Europe, and have become more popular in the United States. Bergamot is the flavorful additive mixed with black tea leaves to make Earl Grey tea, so if you're already an Earl Grey tea drinker, you probably already enjoy bergamot. However, its use spans far beyond ingestible foods and drink only – it is popular in perfumes, cosmetics, toiletries, and other personal care items due to its pleasant and sweet aroma. Many compounds found in bergamot are also anti-inflammatory and antibacterial, meaning that it can be used for skin inflammation conditions such as acne, or to sooth an irritated scalp.
With regard to focus and energy, studies have revealed that bergamot aromatherapy significantly minimizes stress-induced anxiety and mood disorders. In doing so, it shows promise for helping people clear their minds of unwanted and distracting stress and focus on more important tasks at hand.
How to use Bergamot Essential Oil:
Dab several drops into your favorite essential oil vaporizer to allow for the scent to be diffused throughout your room
Mix a few drops into a carrier oil to be used as a body lotion for soothing massages
6. Lemongrass Essential Oil
This essential oil is distilled from a grassy tropical plant used in many herbal medicine systems, in addition to a number of Asian cuisines. This essential oil also has a powerful, citrus scent, so similar to bergamot, lemongrass is a popular additive to personal care products and cosmetics. It holds a number of powerful benefits such as helping to treat digestive problems, relieving high blood pressure, and even easing stress and anxiety. As for focus and energy, lemongrass contains a compound known as eugenol that has been studied for its ability to prevent blood platelets from clumping together. Similar research revealed that in addition to this benefit, eugenol increases the production and release of serotonin in the brain, displaying an ability to reduce stress and anxiety while helping the mind focus.
How to use Lemongrass Essential Oil:
Mix a few drops of the essential oil into the water of your favorite vapor diffusor to fill up a room with the sweet scent
Add 10-14 drops to 1 teaspoon of jojoba oil and mix into a warm bath