Caffeine Naps – How to Power Up and Maximize Productivity
Mental and physical health professionals alike advise us that that we can optimize our body's natural output by committing roughly 8 hours to quality sleep every night. It is only while we sleep that our brain is able to rest, our muscles are given enough time to repair themselves, so when we finally wake up our body is functioning the most efficient way it can. The noticeable outcome of a poor night's rest is undeniable and hard to power through, especially when the sleep deficiencies are compounding night over night. From increased illness susceptibility to decreased ability to concentrate or retain information during the day, these consequences can be serious and debilitating.
Enter the age-old power of the classic nap. Over the span of human existence, daytime napping has been used as a necessity, a luxury of the bourgeois non-labor class, and has also been studied for the many benefits it provides on concentration and productivity. Research shows that short daytime naps (between 5 and 15 minutes) not only reduce sleepiness but improve cognitive performance almost immediately after the nap is over. Conversely, longer naps ranging from 30 minute and above might produce a period of grogginess immediately after the nap is over but shows potential for improving cognitive performance for even a longer amount of time compared to shorter naps.
Alongside more recent trends toward biohacking and natural brain fuel supplementation, the development of maximizing coffee (and more specifically, caffeine) intake has emerged. From bulletproof coffee which contains brain octane oil and ghee to help sustain focus and concentration, to adding amino acids such as L Theanine to reduce caffeine jitters and anxiety, these methods are seemingly endless and provide plentiful benefits. However, one of the simpler and most effective ways to maximize coffee or caffeine intake doesn't require any additional supplements at all – instead, all that's necessary is throwing a nap in the mix.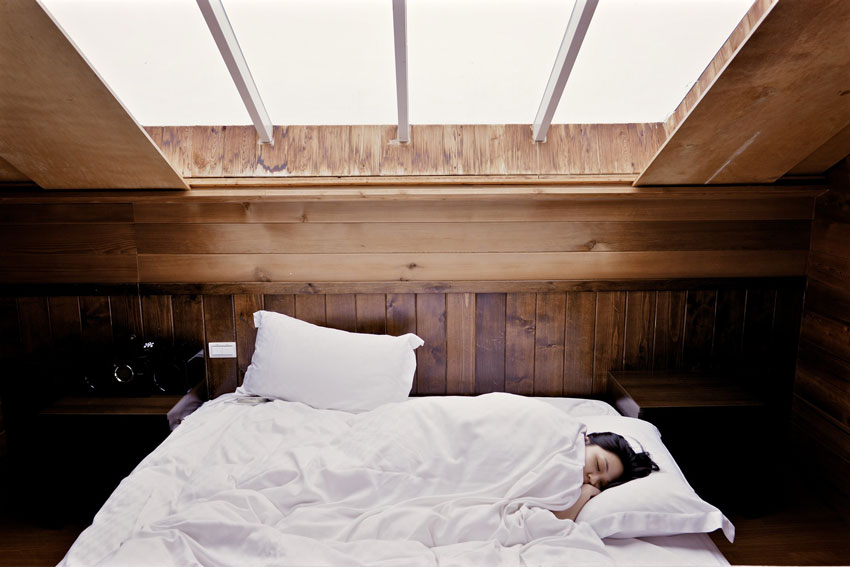 What is a Caffeine Nap?
If you're feeling fatigued and have both 15-20 minutes of spare time and a cup of coffee, you might want to try what's called a caffeine nap. Simply put, a caffeine nap involves consuming caffeine (normally in the form of a cup of coffee) directly before taking a short nap. The nap itself should be rather short – say, in the 15-20-minute range, and when paired with the caffeine consumption that precedes, this method has proven to be more effective in increasing alertness compared to taking a nap or caffeine independent of each other.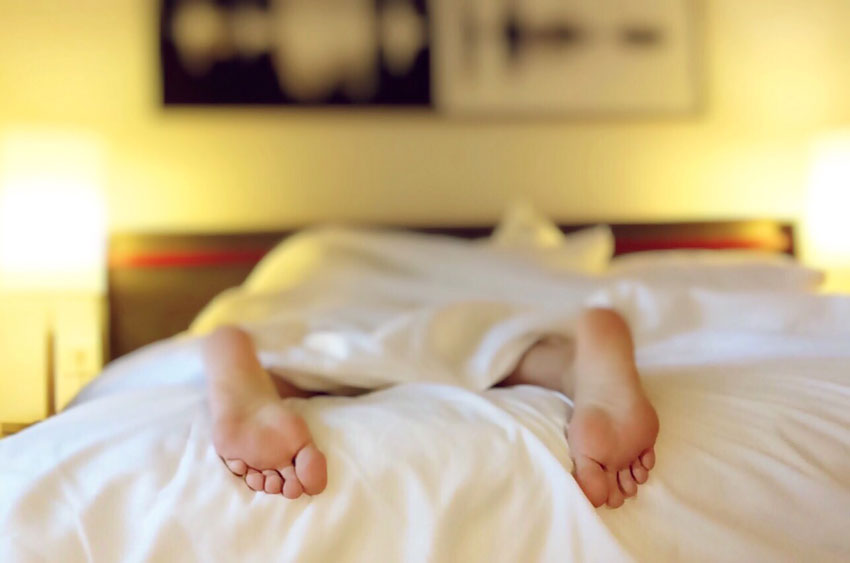 How Does it Work?
In order to understand why caffeine naps are more effective than coffee or naps by themselves, it is first important to understand how caffeine effects the brain. When coffee or other substances containing caffeine are consumed, caffeine is absorbed into the bloodstream and eventually passes into the brain. Once in the brain, it binds with receptors in the brain that would normally be filled with a neurotransmitter called adenosine. Research has shown that the levels of adenosine in the brain are correlated brain activity – when the brain and body are highly active, adenosine is created as a byproduct that binds with receptors to signal sleepiness. When caffeine is introduced into the brain, it blocks adenosine from binding with adenosine receptors. When this inhibition of adenosine binding occurs, we feel more awake.
But How Does Napping Play a Part?
Unlike the way in which caffeine blocks adenosine from binding to receptors, napping clears adenosine from the brain naturally. And while longer naps that allow the brain to drop into deeper levels of sleep are harder to come back from (resulting in possible feelings of grogginess), simple 15-20-minute naps leave just enough time to clear a significant amount of adenosine without dropping the brain into deeper sleep levels. When coffee or another substance containing caffeine is consumed right before a nap, the caffeine takes around 20 or so minutes to be absorbed into the bloodstream and start taking effect, which means that it won't interfere with the short nap. By the time the nap is over, the caffeine begins to kick in and has far less adenosine to compete with in the brain, making it far more effective.
How Much Caffeine Should I Take for a Caffeine Nap?
While the average cup of coffee contains approximately 163 milligrams of caffeine, studies have shown that for the purpose of a caffeine nap, slightly more should be taken before falling asleep. One study found that 200 milligrams was the most effective amount to feel energized and alert upon waking. Another study that combined caffeine napping with face washing and exposure to bright light upon waking also found 200 milligrams to be the ideal dosage.
Research Shows Caffeine Naps are More Effective than Caffeine or Napping Alone
A number of experiments have been designed around the hypothesis that coffee naps are more effective than coffee or naps by themselves. One study had participants engage in a continuous and monotonous car driving simulator. One group of participants was given 200 milligrams of caffeine without a nap while another group was given a nap with no caffeine. An additional group was given the combined treatment (a caffeine nap), and this group displayed the highest performance and the lowest amount of simulated driving accidents, suggesting that alertness was far greater in the caffeine nap group. Other research has shown that caffeine naps increase memory performance at a significantly higher rate compared to taking a nap by itself.
How to Take a Caffeine Nap
1. First, find a quiet, comfortable place where you can ideally lie down and not be disturbed for at least 15-20 minutes
2. Next, pour yourself approximately 1.5 cups of black coffee – avoid added sugar to ensure that the sugar does not interfere with your ability to nap. Coffee is preferred over caffeine tablets because it is easily absorbed into the bloodstream, and is estimated to take effect within the body about 20 minutes after consumption
3. Then, set a timer for 15-20 minutes, selecting a gentle ringtone that is not too jarring but is enough of a stimulus to wake you
4. Take your coffee and settle down into a short nap
5. When your alarm goes off, do not snooze. Wake up and stay up to enjoy the optimal benefits a coffee nap provides