Guide to the 15 Best Carrier Oils for Essential Oils
Essential oils are popular for many uses. They can make laundry smell fantastic or provide a revitalizing scent in the home. People also use essential oils for cleaning. With their anti-microbial and anti-oxidant properties, essential oils are a natural and healthy additive to cleaners.
Essential oils also are widely used for aromatherapy. This typically requires the application of the essential oil directly to the skin.
However, essential oils may be dangerous to apply to skin. Each essential oil is a concentrated formula, and those concentrations are too potent to be used safely by themselves, so they must be diluted.
This is where carrier oils enter the picture. Like essential oils, carrier oils have many benefits for the human body such as providing extra hydration. They effectively dilute the essential oil so that it can be used safely.
With this article, you will be able to sort through what essential oils are, what carrier oils are and how to use these substances in combination.
What Is a Carrier Oil for Essential Oils?
Aromatherapy is a form of alternative medicine that's often combined with western medicine. Many people enjoy aromatherapy treatments because they are relaxing and revitalizing while also helping them to cope with issues that affect the skin and muscles.
People rely upon aromatherapy to assist with all sorts of conditions including acne, insomnia, anxiety, depression, muscle aches and migraine headaches. Essential oils are one of the main components of aromatherapy.
During the treatment, the essential oils are topically applied, but they must be diluted with a carrier oil.
While the essential oil generally is the distilled essence of the root, leaves or bark of a plant, a carrier oil frequently comes from a vegetable. These substances are derived from the nuts, seeds or kernels of the plant. Accordingly, many carrier oils have a nutty, sweet scent.
Carrier oils must be processed with care. Cold pressing is the recommended method for obtaining the oil because heat often destroys the medicinal properties.
Mixing essential oils with carrier oils also is critical because carrier oils do not evaporate like essential oils do. The carrier oil ensures a better absorption rate so that both oils can provide greater benefits.
Choosing a Carrier Oil
The various carrier oils all have their own properties that make them ideal for some uses but not for others. The more you know about them, the better results you will be able to achieve.
These are some of the most popular and widely used carrier oils today.
1. Coconut Oil
This is a carrier oil with which everyone is familiar. Coconut oil has been used for centuries as a moisturizer, and this is one of the main advantages it brings to aromatherapy.
Scientific evidence backs up coconut oil's effectiveness. Its low molecular weight makes it possible for this substance to get deep inside your skin. With saturated fat, coconut oil is formulated to provide the ultimate skin hydration.
People who have conditions such as acne, cold sores or eczema swear by coconut oil. This is thanks to its antimicrobial and antiseptic qualities. It effectively kills harmful bacteria while also soothing inflammation (1).
Coconut oil is versatile enough to use with any essential oil. One to three drops of the essential oil per half teaspoon of coconut oil is sufficient for most applications.
Mix coconut oil with citronella or lemongrass essential oil to make a bug repellant or add lavender oil to coconut oil to make a refreshing facial moisturizer. Alternatively, combine coconut oil with eucalyptus oil, peppermint oil and sweet marjoram oil to make a pain-relieving rub.
If you want to have longer, healthier hair, then mix coconut oil with cedarwood oil, lavender oil and rosemary oil. Use the mixture as a hair mask, leaving it on your hair and scalp for half an hour under a shower cap. Shampoo your hair, and wait for the carrier oils to stimulate growth and shine.
Find it here: Fractionated Coconut Oil – Therapeutic Grade
2. Black Cumin Seed Oil
This carrier oil deserves to be better known. Its anti-inflammatory properties and antioxidants make it the perfect complement to many essential oils.
Modern studies suggest that black cumin seeds have healing properties (2). Any skin conditions that include inflammation may be relieved by black cumin seed oil.
Black cumin seed oil is cold pressed from the seeds of the fennel flower. It has reparative and regenerative properties, making it an ideal carrier oil. Uses include skin hydration, healing blemishes, treating fungal infections and supporting swifter cell regeneration.
Make a skin scrub using just black cumin seed oil, tea tree oil, honey and a pinch of salt. Combine rosehip oil with black cumin seed oil to make an effective moisturizer. Additionally, mix your favorite-smelling essential oil with this carrier oil to make a natural perfume.
Find it here: Pure Organic Black Cumin Seed Oil
3. Jojoba Oil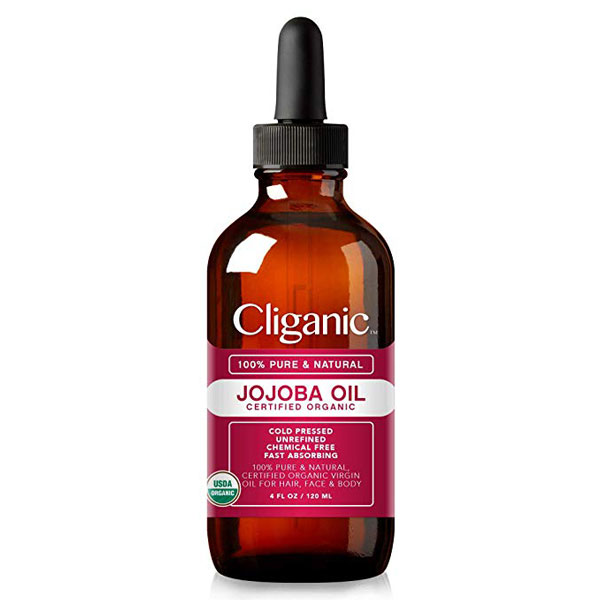 If you're looking for a carrier oil that soothes skin and unclogs pores and hair follicles, then jojoba oil is an excellent choice. Technically a wax rather than an oil, this product may be used to protect you from razor burn, clean and moisturize your skin or make your hair healthier. Jojoba oil contains vitamins B and E, delivering soothing and regenerative effects to stressed skin. Its anti-fungal and anti-inflammatory properties are plusses too (3).
Many people also love jojoba oil because it has no scent. Other advantages include its long shelf life. It can be stored almost indefinitely.
Jojoba oil makes a fantastic muscle rub when combined with drops of essential oils like peppermint, clove, rosemary and lavender. For easing anxiety, mix jojoba oil with a few drops of bergamot, clary sage and lavender essential oils.
To fight congestion, a combination of jojoba oil and eucalyptus, peppermint, white camphor and thyme do the trick. Dab the mixture onto your palms, bring your palms to your face and inhale deeply. Rub a bit of the mixture on your forehead, temples and behind your ears.
Find it here: USDA Organic Jojoba Oil
4. Argan Oil
If you want to use a carrier oil that could make your skin look younger by promoting cell production, then argan oil is an excellent choice (4). It's packed with linoleic acid, omega-6 fatty acids and a variety of vitamins and antioxidants.
Argan oil is an excellent choice for oily skin because it controls sebum production. Sensitive skin won't have trouble with it, and anyone who is concerned about their skin age will be pleased. Argan oil improves skin elasticity, making skin look younger and firmer (5).
It's possible to make a moisturizer using argan oil with essential oils such as chamomile, lavender and lemongrass. To fight against hair loss, mix argan oil with cedarwood essential oil. If you're looking for a way to supplement and nourish your hair's health, or provide support for your hair's natural growth process and quality, then Folexin may be the solution for you.
A combination of lavender and argan oil soothes anxiety and hydrates the skin. Neroli essential oil with argan oil minimizes the appearance of scars and stretch marks. Palmarosa is another essential oil that can ease eczema and acne breakouts as well as stimulate new cell production when combined with argan oil. Orange essential oil with argan oil diminishes the appearance of wrinkles and controls oil production.
Find it here: Moroccan Organic Argan Oil
5. Sweet Almond Oil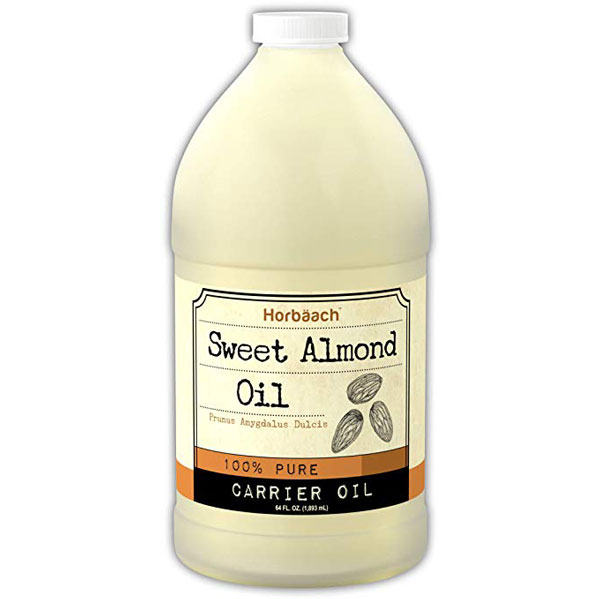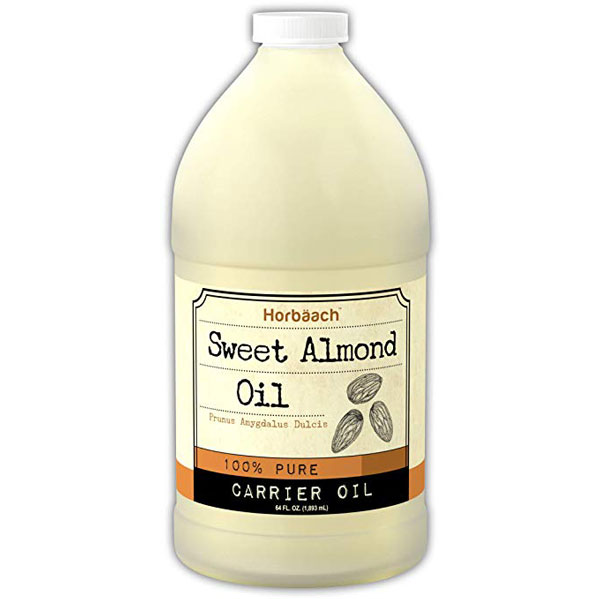 For keeping skin soft, it's difficult to beat sweet almond oil. Long used in Chinese and Ayurvedic medicine practices, sweet almond oil is effective in the fight against psoriasis and eczema (6).
Almond oil is light, and skin absorbs it easily. It's filled with a variety of vitamins, so it's healthy for your skin. People also appreciate that almond oil is appropriate for use on all skin types thanks to its high concentrations of both monounsaturated and polyunsaturated fats.
The only warning regarding the use of almond oil is for people who have a known peanut allergy. Such individuals also may be sensitive to almonds too, so proceed with caution.
Sweet almond oil can be combined with orange essential oil, shea butter, castile soap, water and glycerin to make an all-natural shower gel. Combine it with just tea tree oil or lavender oil, and you'll have the ideal cleanser for our face.
Mix sweet almond oil with peppermint essential oil to make a leg-and-foot rub. For an all-over massage oil, combine almond oil with myrrh, rosemary or rose essential oils. A couple of drops of almond oil with a drop of rosemary added to a shampoo fights against hair loss.
Find it here: Horbaach Sweet Almond Carrier Oil
6. Evening Primrose Oil
This carrier oil is packed with essential fatty acids so it's able to soothe many irritating skin conditions. Evening primrose oil also works against inflammation, and it may help to improve the overall health of the skin (7).
Skin that's showing premature signs of aging or that's battling eczema may be improved with evening primrose oil. Many people have discovered that it reduces the appearance of wrinkles and dark circles under the eyes. When used on the scalp, evening primrose oil may fight dandruff.
Evening primrose oil has a strong scent. However, manufacturers put the product through extra processing to make the smell less pungent. Some users may note that their skin feels a bit oily after application. Accordingly, it may make sense to combine it with another carrier oil like sweet almond oil.
Evening primrose oil has a shelf life of approximately two years when it's stored in a cool, dry place.
When skin is dry and sensitive, it can benefit from a combination of evening primrose oil and Roman chamomile essential oil. Other moisturizers may be made by mixing evening primrose oil with these essential oils: neroli, rose absolute, lavender and sandalwood.
To soothe the feet and repair cracked heels, combine evening primrose oil with lavender, tea tree, myrrh and peppermint essential oils. A nourishing face oil that includes evening primrose oil, frankincense essential oil and neroli essential oil is ideal for older skin.
Find it here: Therapeutic Grade Evening Primrose Oil
7. Olive Oil
Olive oil is a miracle cure for the skin. It helps wounds to heal faster and assists the body to fight off infections. Moreover, it's filled with antioxidants and anti-inflammatories.
Anyone dealing with troubling and stubborn skin conditions like acne, atopic dermatitis and psoriasis may benefit from applying olive oil topically. This is because of this substance's ability to fight inflammation and kill harmful bacteria (8).
In aromatherapy, olive oil is used for treatments regarding discomfort in the ear and painful joints. It also may help to ease the symptoms of some rheumatic conditions.
Olive oil is great for use as a carrier oil in an emergency when you discover that you're short on your usual carrier oil. Used by itself, it can be quite greasy and heavy, so use it sparingly and consider pairing it with another carrier oil like jojoba oil.
You can make an aromatherapy sleep mist by combining olive oil with lavender, sandalwood and lime oils. To use olive oil in massages, mix it with cedarwood, bergamot or lavender essential oils. Easing muscle soreness is possible when wintergreen, peppermint, clove or lemongrass essential oils are added to olive oil.
Find it here: Olive Oil Carrier Oil for Aromatherapy
8. Sea Buckthorn Oil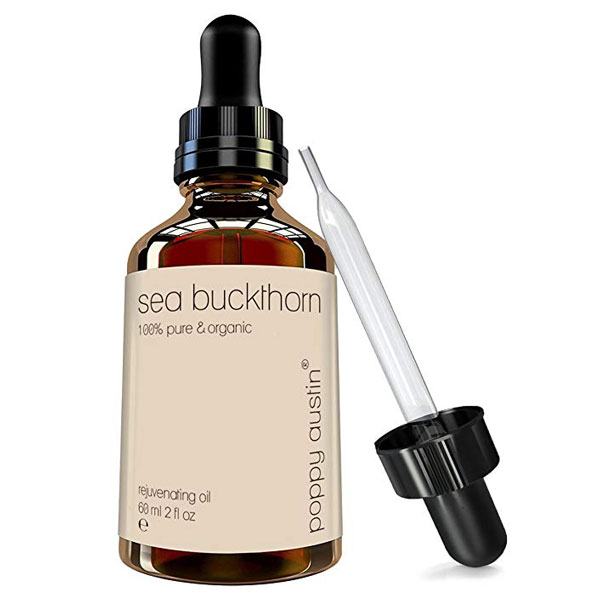 Though many people have not heard of it, sea buckthorn oil has many benefits. It's loaded with vitamins as well as amino acids and fatty acids (9). Scientists suggest that these ingredients, along with the carotenoids in sea buckthorn oil, ward off infections that are caused by bacteria and viruses.
On the skin, sea buckthorn oil is beneficial. Conditions like dermatitis, eczema and acne may be soothed with this carrier oil. It may even help to fade stretch marks.
If you need to soothe and repair skin that's dry and irritated, then add a few drops of rosehip seed oil to sea buckthorn oil. Like the carrier oil, rosehip seed oil is filled with antioxidants, fatty acids and vitamins. Geranium oil is another excellent additive as it helps to fight acne.
A fantastic anti-aging serum may be made using sea buckthorn oil and essential oils such as neroli, sandalwood and carrot seed. When sunburn, acne or other inflammations arise, mix sea buckthorn oil with a few drops of lavender essential oil and a little bit of aloe vera gel.
Find it here: 100% Pure Organic Sea Buckthorn Oil
9. Avocado Oil
Avocado oil is suitable for many uses. From removing makeup to enhancing skin texture, it seems that there are few things that this carrier oil can't do. Scientists have even discovered that avocado oil may stimulate collagen production and fight against inflammation (10).
Avocado oil can be combined with almost any essential oil. Keep in mind that avocado oil has a distinctive scent that not everyone enjoys. Also, this oil is fairly heavy though it does not leave a greasy residue. This heaviness makes it ideal for treating severely dry, cracked skin and wrinkles.
Avocado oil when mixed with peppermint and lavender essential oils may stimulate hair growth (11). Other hair and scalp treatments can be created with avocado oil and essential oils such as lemon, rosemary, ylang ylang, geranium, grapefruit and cedarwood.
An anti-aging blend for the skin can be made by combining avocado oil with rose, palmarosa, patchouli and geranium essential oils. To minimize stretch marks, combine neroli, lavender and frankincense essential oils with avocado oil.
Find it here: 100% Pure Avacado Oil for Deep Tissue Moisturization
10. Neem Oil
Skin is assailed by environmental pollutants and toxins every day. Neem oil helps to prevent damage from these sources with its antioxidants. With vitamin E and fatty acids, neem oil is nourishing for the skin. It absorbs with ease to bring much-needed hydration but does not leave a greasy feeling. Studies have even shown that regular use of neem oil can result in younger looking skin (12).
Some people may appreciate that neem oil can also help to keep insects at bay. If you're going to be spending time in the outdoors, neem oil may help to steer mosquitoes away from you.
Neem oil makes a fantastic anti-aging treatment when it is combined with lavender essential oil and jojoba oil. Mix neem oil with peppermint, cedar and rosemary essential oils for a moisturizer that also is energizing.
Find it here: 100% Pure Cold-Pressed Neem Oil
11. Arnica Oil
This oil is another one that has a multitude of uses. It has strong anti-bacterial properties and has a healthy amount of helenalin, which is a strong anti-inflammatory (13). People who want to reduce the appearance of a bruise, combat inflammation or relax muscle pain also may benefit from the use of arnica.
Most arnica oil products that you will find are already combined with another carrier oil like almond oil because arnica generally is not intended for use on the skin by itself.
Use care with arnica oil. It is quite potent, and it is irritating on wounds or damaged skin. When used in quantities that are too large, it can be toxic. Accordingly, this may not be the best carrier oil for you if you are a novice at aromatherapy. If you want to minimize the appearance of a bruise, mix shea butter and jojoba oil with the arnica oil. Add a few drops of comfrey oil and frankincense essential oil.
Find it here: Now Foods Arnica Warming Relief Massage Oil
12. Magnesium Oil
While it may feel like an oil, magnesium oil isn't an oil. It's made using water and flakes of magnesium chloride. Many people use this substance to ease tired, aching muscles or to deal with irritations of the skin. Acne and rosacea may be improved with magnesium oil use, and fibromyalgia patients may soothe their symptoms with it (14).
To ease overworked muscles, combine magnesium oil with wintergreen oil and massage into the skin. A soothing bath can be created by adding some magnesium oil to the tub along with lavender essential oil. Magnesium oil also makes a fantastic deodorant. Just mix it with your favorite-smelling essential oil in a spray bottle.
Find it here: Pure Magnesium Oil Spray
13. Rosehip Oil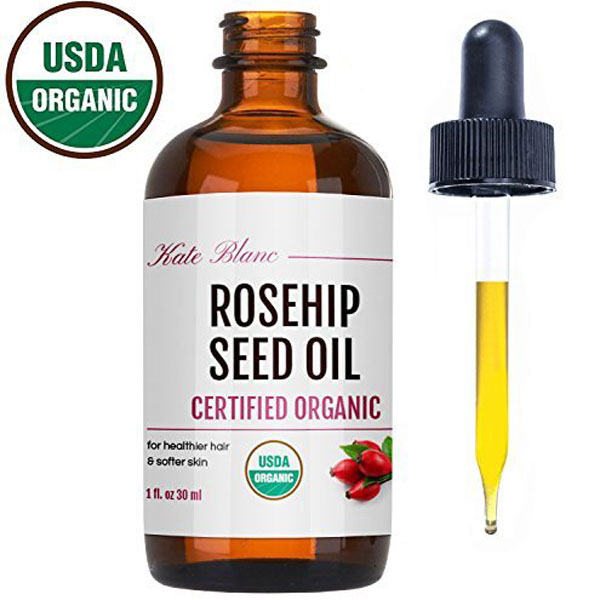 If you want younger-looking skin, then rosehip oil may be able to help. This carrier oil has been connected to tissue regeneration and higher rates of cell turnover. You just may discover that your complexion glows after a few weeks of use. Rosehip oil's high concentration of vitamin C also helps with these anti-aging effects. It can help age spots to fade while also improving the skin's texture and fighting the signs of eczema (15).
Rosehip oil has a distinctive scent that may not be pleasant to everyone. Additionally, it has a relatively short shelf life of six months.
An invigorating facial scrub can be created using rosehip oil, sugar and the essential oil of your choice. People with sensitive or acne-prone skin should use rosehip oil with caution, perhaps diluting it with another carrier oil. Mixing tea tree, patchouli, rosemary, lavender or geranium oil with rosehip oil is recommended for these users.
Find it here: 100% Pure, Organic, Cold-Pressed Rosehip Seed Oil
14. Grapefruit Seed Extract
It's fantastic antimicrobial properties make grapefruit seed extract a favorite additive for all sorts of products like mouthwash, toothpaste and shower gel. People who prefer to live a life that is as free as possible from manmade chemicals also swear by its use in humidifiers and swimming pools. Even laundry looks better with grapefruit seed extract (16).
Grapefruit seed extract has a positive, energizing and uplifting scent. Combine it with an essential oil that also has a citrus scent like orange, cardamom or bergamot. Lavender, clove and ginger also blend nicely with grapefruit seed extract. Use these combinations as a moisturizer anywhere on your body.
Find it here: Majestic Pure Grapefruit Oil
15. Flaxseed Oil
When you use flaxseed oil topically, you can expect to see an improvement in your skin's elasticity. You further may note that the texture is smoother than it was before, and if you have a condition like eczema, it could easily be soothed by flaxseed oil. Linoleic acid and omega-3 fatty acids also help to make hair and skin extra healthy.
Practitioners of Ayurvedic medicine have long relied upon flaxseed oil to heal blemishes on the skin and to help wounds heal faster. It also can help to balance the skin's pH, making it a favorite for people with sensitive skin (17).
Reducing lines and wrinkles may be possible with a combination of flaxseed oil and helichrysum essential oil. Sensitive skin may be soothed when drops of lavender and chamomile essential oils are added to flaxseed oil. Rosemary and peppermint oils with flaxseed oil may be able to fight pain and inflammation.
Find it here: Barlean's Fresh Organic Flax Oil